Aug 4, 2019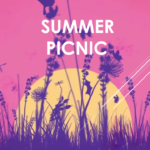 The Great Divide
[audio mp3="https://www.church-ok.com/hp_wordpress/wp-content/uploads/2019/10/the-great-divide-audio.mp3"][/audio]
Watch
Notes
Download
Date
Title
Aug 4, 2019

The Great Divide

Aug 4, 2019

The Great Divide

[audio mp3="https://www.church-ok.com/hp_wordpress/wp-content/uploads/2019/10/the-great-divide-audio.mp3"][/audio]

Jul 28, 2019

Outcome Based Living

Jul 28, 2019

Outcome Based Living

Outcome Based Living SUMMER SERIES 2019

JUDGMENT OF YOUR LIFE

For we must all stand before Christ to be judged. We will each receive whatever we deserve for the good or evil we have done in this earthly body. 2 Corinthians 5:10 (NLT2)

ACTION VERSUS INACTION

GOD'S PEOPLE IN PHILIPPI Philippians 4:10-20 How I praise the Lord that you are concerned about me again. I know you have always been concerned for me, but you didn't have the chance to help me. Not that I was ever in need, for I have learned how to be content with whatever I have. I know how to live on almost nothing or with everything. I have learned the secret of living in every situation, whether it is with a full stomach or empty, with plenty or little. For I can do everything through Christ, who gives me strength. Even so, you have done well to share with me in my present difficulty. As you know, you Philippians were the only ones who gave me financial help when I first brought you the Good News and then traveled on from Macedonia. No other church did this. Even when I was in Thessalonica you sent help more than once. I don't say this because I want a gift from you. Rather, I want you to receive a reward for your kindness. At the moment I have all I need—and more! I am generously supplied with the gifts you sent me with Epaphroditus. They are a sweet-smelling sacrifice that is acceptable and pleasing to God. And this same God who takes care of me will supply all your needs from his glorious riches, which have been given to us in Christ Jesus. Now all glory to God our Father forever and ever! Amen. Philippians 4:10-20 (NLT2)

Profit Recorded in God's Book

Not that I seek the gift itself, but I seek for the profit which increases to your account. Philippians 4:17 (NASB)

Loss Recorded in God's Book

no church shared with me in the matter of giving and receiving but you alone Philippians 4:15 (NASB)

JUDGMENT

SELF-EXAMINATION GOD'S JUDGMENT

GOING GOD'S WAY

Search me, O God, and know my heart; test me and know my anxious thoughts. Point out anything in me that offends you, and lead me along the path of everlasting life. Psalm 139:23-24 (NLT2)

Jul 21, 2019

Summer Picnic

Jul 21, 2019

Summer Picnic

SUMMER PICNIC

SUMMER SERIES 2019

SCRIPTURAL FEAST

Your words were found and I ate them, And Your words became for me a joy and the delight of my heart; For I have been called by Your name, O LORD God of hosts. Jeremiah 15:16 (NASB)

SCRIPTURE BRINGS BUGS

Each time Jehudi finished reading three or four columns, the king took a knife and cut off that section of the scroll. He then threw it into the fire, section by section, until the whole scroll was burned up. Neither the king nor his attendants showed any signs of fear or repentance at what they heard. Jeremiah 36:23-24 (NLT2)

Apollo 8

Genesis 1:1-10 KJV (Video of Apollo 8 with reading)

ENDURANCE

Heaven and earth will disappear, but my words will never disappear. Matthew 24:35 (NLT2)

Apollo 11

Priorities (Video of animated Apollo 11 mission)

CURSED

This is what the LORD says: "Cursed are those who put their trust in mere humans, who rely on human strength and turn their hearts away from the LORD." Jeremiah 17:5 (NLT2)

BLESSED

"But blessed are those who trust in the LORD and have made the LORD their hope and confidence. They are like trees planted along a riverbank, with roots that reach deep into the water. Such trees are not bothered by the heat or worried by long months of drought. Their leaves stay green, and they never stop producing fruit." Jeremiah 17:7-8 (NLT2)

Jun 10, 2019

Supreme Wonder

Jun 10, 2019

Supreme Wonder

"Supreme Winder" from Wonder Wise by Randy Huddleston. Released: 2019. Track 2. Genre: Sermon.

Jun 2, 2019

Wonder Wise

Jun 2, 2019

Wonder Wise

"Wonder Wise" from Wonder Wise by Randy Huddleston. Released: 2019. Track 1. Genre: Sermon.