A CHURCH THAT STANDS ON TRUTH
Sunday Small Groups @ 9 am
EMAIL: pastor@gracebiblepryor.org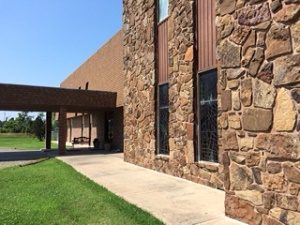 Come on in, nothing fancy. Fairly basic. Simple church.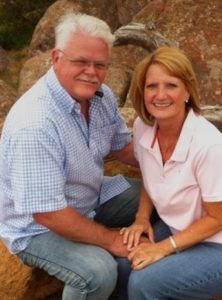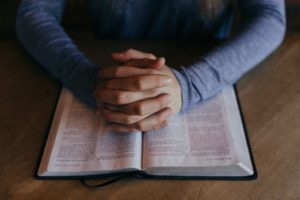 All are welcome. The set-up is not very traditional, people may come casual or dressed up, but we strive to respect the Lord in what we do.
Pastor Randy, and his wife, Cass, are glad to welcome you and share God's truth and their experience of walking with Christ.

They spent their time learning from the apostles, and they were like family to each other. They also broke bread and prayed together. Acts 2:42 CEV

Simply put Grace Bible Church is a group of regular people brought together by an incredible God who are seeing what they can do to get to know Him better and follow him where he leads. People go from discovering the reality of God to being disciples of Christ.
It is a joy to see what God is doing in the lives of the people.

Beginning with a Bible Study in Pryor, Oklahoma
In the late 1970s, a group of men formed a Bible study. The companionship grew as well as a desire to fellowship in a church where God's truth from the Scriptures was presented regularly. Grace Bible Church, a non-denominational church, was started with Doug Heck as its first pastor. Young and old, singles and families came together as this church formed. A permanent building and a continuing ministry location were established on the corner of South Elliott and 49th Street in 1985.
Going Deeper into God's Word
The hardworking fellowship of believers was taught God's Word each week. Classes for all ages instructed those gathering in the timeless treasures of the Bible. Most of those attending GBC committed to the two-year-long discipleship program developed by The Navigators called 2:7. Small groups were formed, and meetings were held in various homes for this program. Wednesday evenings included an AWANA program for children, which transitioned eventually into other children's programs. The people of GBC were faithful to strong Bible teaching at every level of church life. Culturally rich with a variety of social, economic, educational, and professional backgrounds GBC is multicultural. Situated within the boundaries of the Cherokee Nation and near an Amish community as well as being rural and near the Mid-America Industrial Park with its Google facility, GBC is well placed.
Having a foundation built on Jesus Christ and the teaching of the Word of God, the people of GBC began to experience the grace of God in many ways. His provision has kept them going as families and as a church during difficult times. God has manifested Himself in drawing people closer, in showing them more of what He has for them, and in richly blessing their relationships with Him and others. The remarkable joy and transformations of lives are because of His wonderful grace. Moreover, that continues to this day. That reflects the nature of what God is bringing about in the lives of people at GBC. It is a mystery why God decided to reveal Himself and work in such a gracious way at such a time as this at this place, but it is appreciated. Since 2001 GBC has been associated with the Evangelical Free Church of America (EFCA) and is part of the EFCA Texas-Oklahoma District. For information on the EFCA and the Statement of Faith, please go to the website: http://www.efca.org/

Knowing and Experiencing God
Enjoying and glorifying God is necessary to live life as God designed. Seeking God with a whole heart, loving God with our heart, mind, soul, and strength requires effort and practice. Coming to know God (God the Father, Jesus the Son, and God the Holy Spirit) experientially and not just know about God is important. The relationship with the living God is robust and growing among the people of Grace Bible Church. That relationship is vital now and will be into eternity.
God has made prayer a primary means of communication and of accessing His guidance, provision, wisdom and strength. For those seeking a closer relationship with God prayer is key. The prayer of others whose heart is God's makes for a good team. There are people at GBC who will pray with you, pray for you, show you how to pray, join you in prayer. This priceless resource is available just for the asking.
Paraklesis is an incredible personal and dynamic concept. Jesus said He would send a Helper like Himself to come alongside us and to guide, teach, counsel, build up and encourage. In Greek He was called the Paraklete, and He is the Holy Spirit. Jesus' followers were called to come alongside one another to help and encourage in the power of the Holy Spirit too. At GBC we have small groups that meet on Sunday mornings for all ages and stages for the purpose of paraklesis. The groups are open to all who would like to participate.
GBC's pastor is available for counseling, spiritual guidance or one on one spiritual development. Call the church for more information 918-825-5147.
Discipleship is basically a life of following Jesus Christ, learning from Him, developing deeper love for God, getting better at loving others and discovering how to live life God's way everyday. There are people at GBC whose heart for God and their journey in following Christ have proven them as disciples and they have a heart for helping others in this journey as well. If interested in discipleship contact GBC.
GBC participates with the Pryor Ministry Center in assisting with kindness those in need. Funds and volunteers from GBC, together with those of other churches, businesses, and individuals in the area supply the PMC so that people in Mayes County may be helped. The PMC is open noon to three on Mondays, Wednesdays, and Fridays. Call 918-824-1128 for any additional or special needs. The PMC is located behind the Police Station at 15 SW 3rd in Pryor, OK.
CONTACT US
GRACE BIBLE CHURCH

Sunday Service at 10:10 am
Address: 3084 S 432 Road Pryor, OK 74361
Mailing Address: P.O. Box 332 Pryor, OK 74362
Email: office@gracebiblepryor.org